Order your

VALENTINE'S GIFT

 today!  
Call us to choose your teas and tea gifts,
and we will build YOUR custom gift!     teas, infusers, honey, rock sugar, teapot, and more!     Choose your box price, and we'll fill it with goodies.          561.797.6263
AFTER YOUR WORKOUT . . . TRY SOME RECOVERY TEA!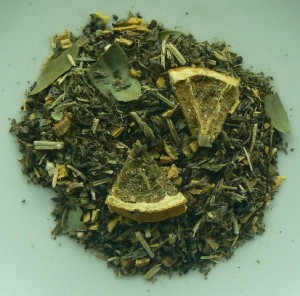 This is our newest green tea, which is 100% USDA CERTIFIED ORGANIC.  It's a blend of China green teas, with Holy Basil, lemon herbs, two kinds of mint and citrus pieces.  Holy Basil is used in Indian Ayurvedic medicine for de-stressing.  It is also famous for helping to lower blood sugar in some people.  The "lemon" herbs not only give this tea a fresh taste, they add their own healthful benefits to replenish the body after physical or emotional stress, opening the airway passages to let in all that new oxygen.