AFTER YOUR SUMMER WORKOUT . . . TRY SOME RECOVERY TEA!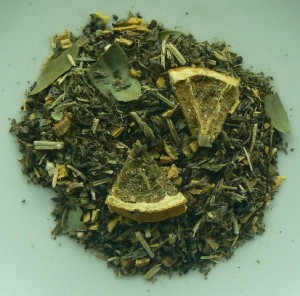 This is our newest green tea, which is 100% USDA CERTIFIED ORGANIC.  It's a blend of China green teas, with Holy Basil, lemon herbs, two kinds of mint and citrus pieces.  Holy Basil is used in Indian Ayurvedic medicine for de-stressing.  It is also famous for helping to lower blood sugar in some people.  The "lemon" herbs not only give this tea a fresh taste, they add their own healthful benefits to replenish the body after physical or emotional stress, opening the airway passages to let in all that new oxygen!
CHECK OUT OUR TEA FROM KENYA!
 This is Evans, a small tea farmer in Kenya.    Cottage Garden Teas is participating in a program that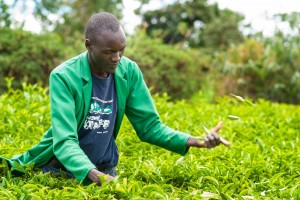 purchases the tea directly from this farm, allowing him to make 2 1/2 times as much as before.  The tea farmers have been trapped in a cycle of poverty that our program solves. Buying direct from the farmer makes his wage sustainable. We asked him, "what will you do with the money?" He said, "send my daughters to school." His wife answered, "build a house with indoor plumbing."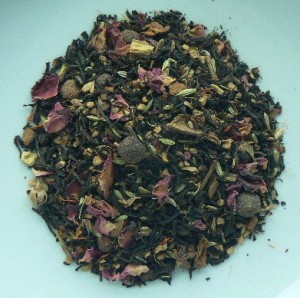 Cottage Garden is so excited to be selling Kenyan farmer-direct tea – and its DELICIOUS!
Watch a video of the farmers here:
https://www.youtube.com/watch?v=wxYqF4MDa8E
This is our Premium Kenyan Chai